FTA INTERVIEW & GUEST MIX: JOANNA O.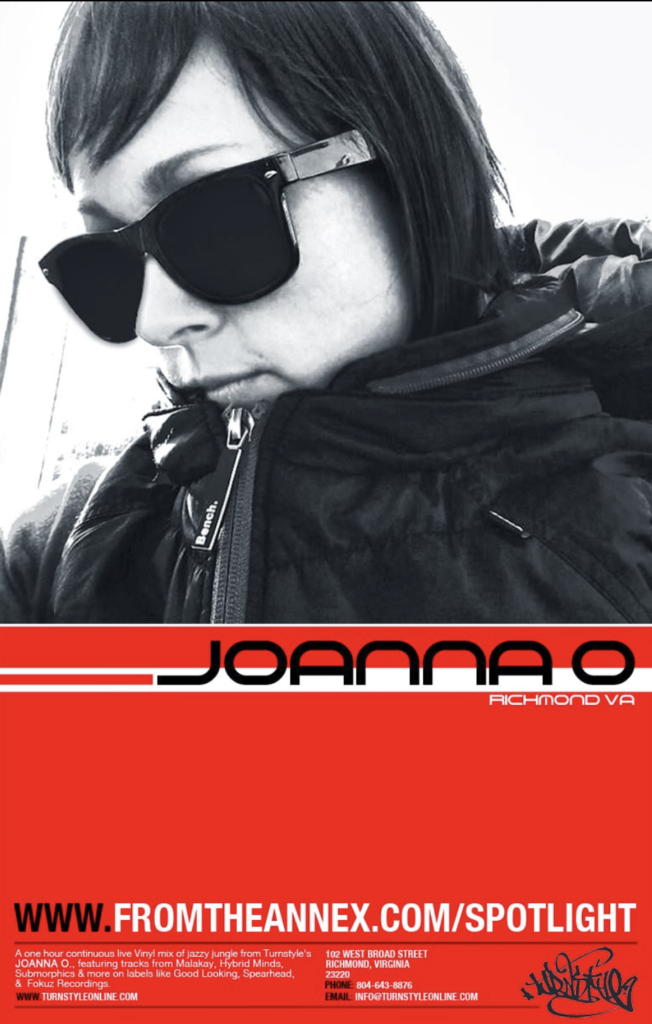 Joanna O kicks off this series of highlights from The Librarians FTA Series. FTA – From the Annex, a music related blog. The mix is a one hour, live vinyl mix of jazzy jungle featuring tracks from Malakay, Hybrid Minds, Submorphics & more on labels like Good Looking, Spearhead, & Fokuz Recordings.
Click the links below to read the interview and hear the mix.