FEATURES: DJOEY INTERVIEW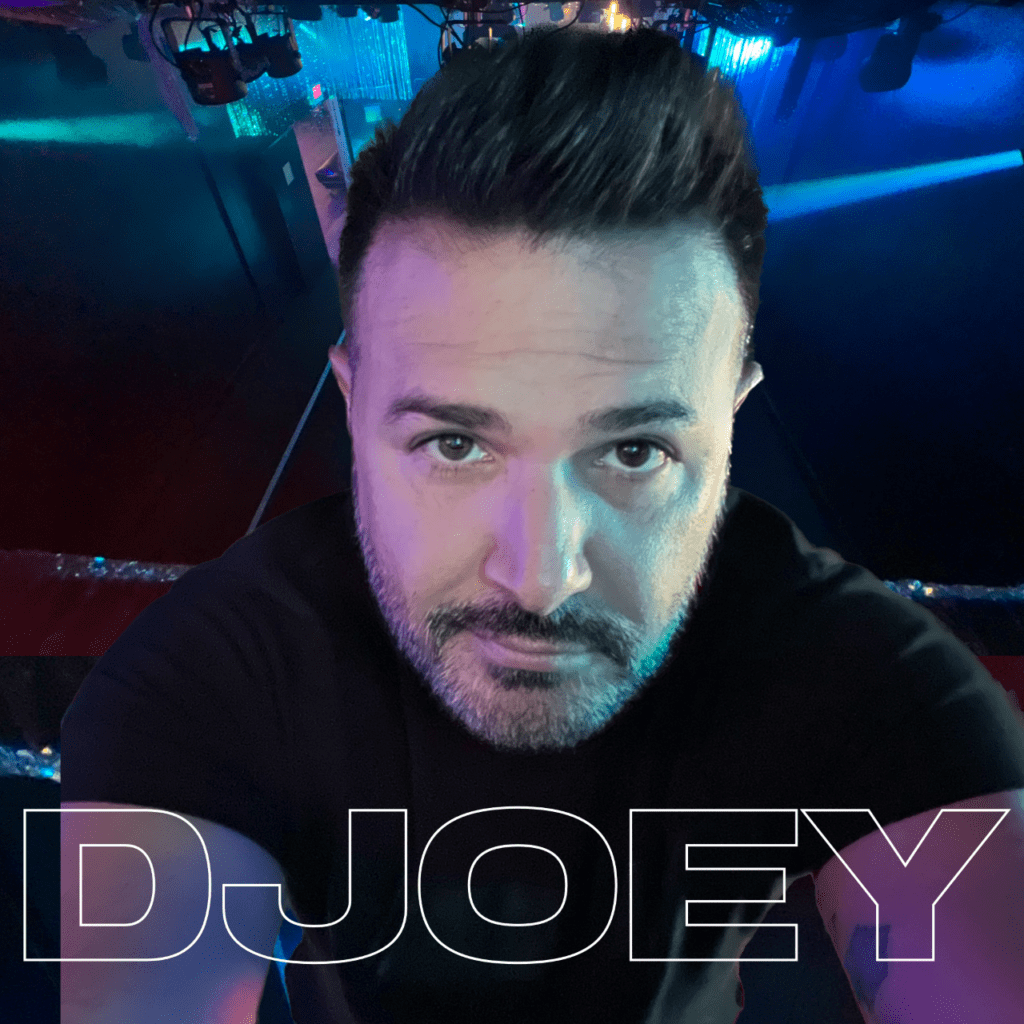 Happy pride month to all! This month we are very excited to feature one of our local favorite DJ's – DJoey. He is all over RVA as the resident DJ at Godfrey's AND Babes! You can also catch him monthly at the LGBTQ+ Roller Skating night – Rainbow Roll. He plays super upbeat fun house, pop, top 40,edm and a touch of hip hop too. DJoey has made an exclusive Pride Retrospective mix that we can't wait to share. You can hear it live on the radio Saturday night at 10 PM ET on Turnstyle's Frequency – 97.3FM WRIR / WRIR.ORG.
Big love to Joey for answering a few questions for Joanna O. Read on to find out more about this beloved Richmond, Virginia based DJ.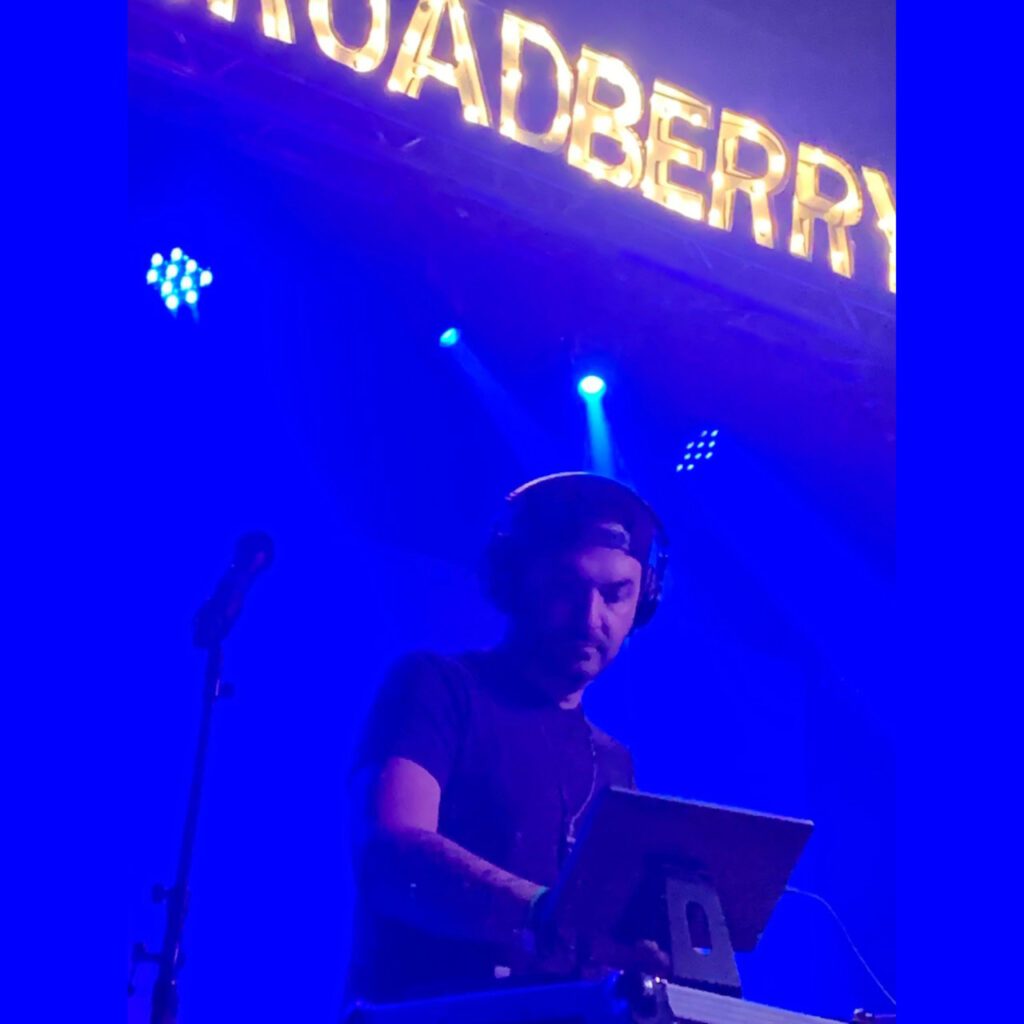 JOANNA: How long have you been mixing, and how and when did you get started?
JOEY: At like age 12, my father noticed all I did was sit in my room and play my vinyl and CDs. He was also involved at the local Tennis Club, so for one of their parties he unhooked our home sound system and set up a table by the pool, and let me play music all night. People danced, smiled, and gave me 100 compliments. He used to work at a printing company, he even made me a little red plaque that said "DJ JOEY".
Years later, I was a total club kid in the late 90's and early 2000's.I spent every night I could in the club soaking up all that good underground gay club music. Hex Hector, Thunderpuss…That music was intoxicating to me and I fell in love with club and house music. As a bartender at Godfrey's, I started hanging out in the DJ booth and learning how to beat-match by watching the DJs, DJ Reflexion and DJ Timothy Ian. I was mesmerized by how effortless they made it look. I started practicing at home with some CDJs and was a bedroom DJ for many years until 2010 when I decided to make the leap. By then everything was digital, but the rest is history.I've had a residency at Godfrey's ever since.
JOANNA: Who are a few of your current favorite artists and labels?
JOEY: Madonna and Tori Amos have always been my favorite artists. So cliche right? I also love Janet Jackson, Kylie Minogue, and Mariah Carey.No judgment!I try to sneak those artists in as much as possible into my sets. As far as DJs, I have always loved Dave Aude and Barry Harris. Remarkable producers, musicians, and DJs.
JOANNA: What equipment do you mix with now?
JOEY: I'm a purist. I see all these DJs with boards that are 5 feet long and barely fit into the booth.Then their transitions are crap.You just can't cheat.I was a music major at VCU, so at least I'm putting my Music Theory to good use! Not every song mixes into another. You have to use proper key changes if you're layering chords. You have to know the time signatures.I can't stand a play-and-stop DJ. Or what we used to call a "slam mix". So I use my ear and my heart more than anything to create the vibe. Besides that, I use a MacBook, the simplest software there is, and a controller. Sometimes I pull out the old CDJs too. Although lately, I'm having equipment envy. Do I need one of those big monster boards with all the lights and buttons? I don't know, we'll see. I'm pretty confident in my mixing with what I've got.
JOANNA: Tell me about your best gig ever.
JOEY: A couple of years ago I was asked to play a Pride event at the Broadberry here in RVA. It was supposed to be a huge party and they were expecting hundreds of people. I'd never DJ'd ON STAGE with lights and stuff pointed at just me. I had a sound guy, a light guy, and a 1 hour sound check. It was all so serious, and the sound in that room was incredible.That felt really cool like I was somebody. I actually had to send my husband home for some more appropriate clothes once I realized I was going to be on display, ha! I'm normally in a tank top and a backwards cap. Besides that, some of my favorite gigs have been the huge parties at Godfrey's and Babes. Pride, Halloween, NYE, etc. I love when the house is packed and all you see are bouncing heads.It's the best!
JOANNA: Can I get a tip or word of advice for the younger DJs in the scene?
JOEY: Perfect your craft! It's a privilege to perform for an audience. Give them something that earns your spot. I spent years spinning for myself at home. I'd record my mixes, sometimes every day, and listen back to them at the gym or in the car. I trained my ear. I watched other DJs, I asked questions. There used to be a DJ school in NYC called Dubspot that offered weekend workshops. I took a few of those and walked away with some tricks. But yeah, the work has to be clean and good. Then you can work on your image and promo and style, etc. Use your gut too, you have to feel it.It's not JUST math and theory, music is a feeling to many people, and we get to manifest that for people!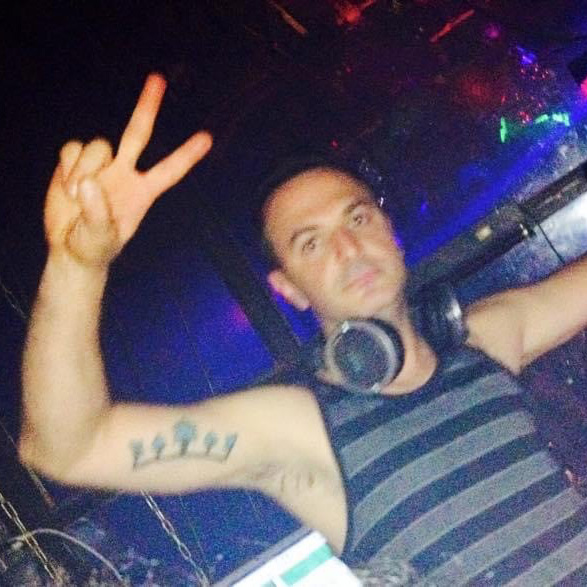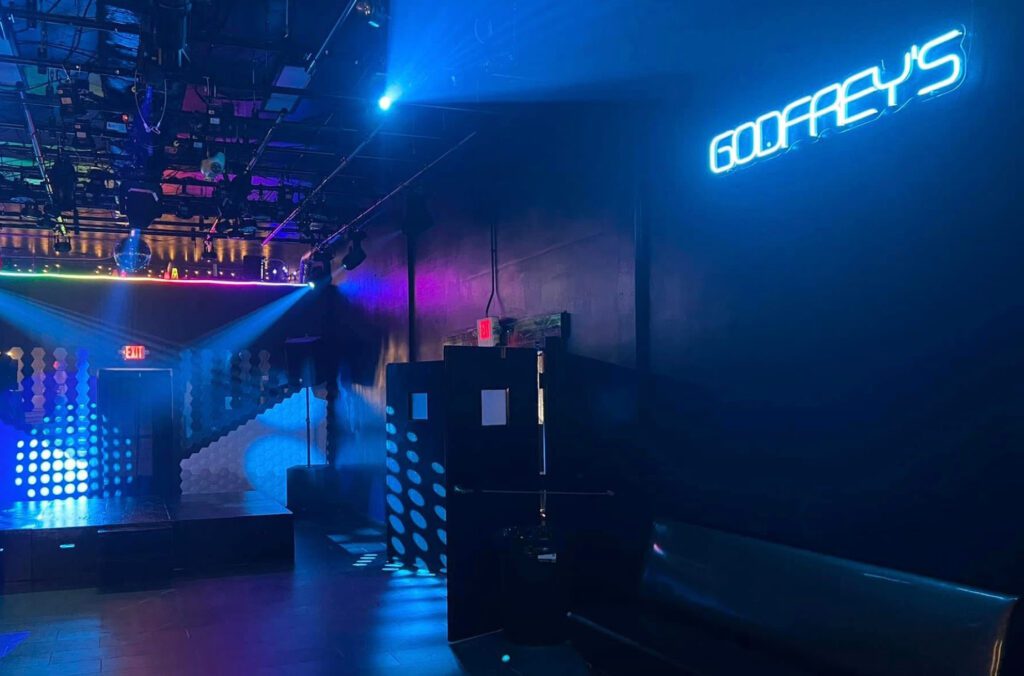 For all things DJoey: https://linktr.ee/dJoeyRVA
FREQUENCY: SAT JUNE 3RD: 9-11 PM ET featuring – Jesse Split + DJoey on 97.3FM WRIR / WRIR.ORG – LISTEN: https://turnstyleonline.com/show/jesse-split-djoey/
dJoey – "Survive – A Pride Retrospective" Tracklist:
(1978) Gloria Gaynor – I Will Survive (Phil Kelsey Classic 12″ Mix)
(2020) Lady Gaga & Ariana Grande – Rain On Me (Stacy Mier Funkymix)
(2019) Dua Lipa – Don't Start Now (Ultimix)
(2014) RuPaul – Sissy That Walk (Jared Jones Remix)
(2003) Junior Senior – Move Your Feet (Rascal Extended Club)
(1998) Cher – Believe (Barry Harris and Dark Intensity Remix)
(2019) Taylor Swift – You Need To Calm Down (Barry Harris Remix)
(1976) ABBA – Dancing Queen (Ultimix)
(1989) Madonna – Express Yourself (Shep Pettibone Local Mix)
(2011) Lady Gaga – Born This Way (Barry Harris & MSC 2017 Remix)
(2010) Katy Perry – Firework (Barry Harris Pride 2017 Remix)
(1999) Heather Small – Proud (Josh Harris Pride Extended Remix)