FEATURES: LENORE INTERVIEW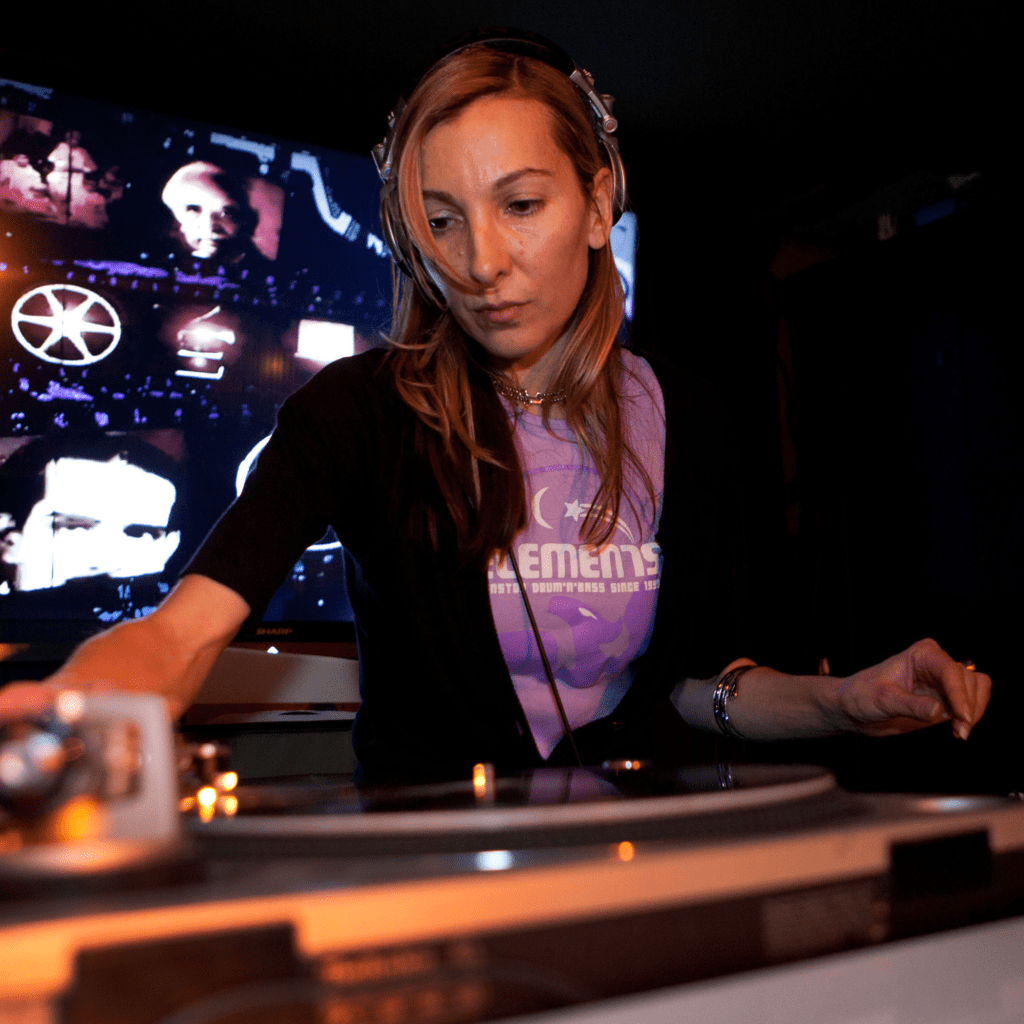 Get ready to embark on another musical journey as we head north along the East Coast to Boston for this month's #Girlsrule feature! We are thrilled to shine the spotlight on the talented DJ LENORE. She's the driving force behind the iconic weekly Elements, a drum & bass party that has been rocking The Phoenix Landing since 1999 – that's an astounding 24 years, every single week! WOW! That's true dedication to the music and community. I've had the privilege of experiencing Lenore's fun drum & bass sets not once, but twice at Elements recently, and trust me, it's always an incredible time with fantastic beats and an awesome crowd. But Lenore doesn't stop there; she's a versatile DJ that can effortlessly be found mixing up house and techno on vinyl too. Hats off to her! We're beyond excited to have Lenore answer some questions and treat us to an exclusive drum & bass mix for the Saturday night Frequency radio crew. Tune in on July 22nd at 10 PM EST on 97.3 FM WRIR or stream it worldwide at WRIR.ORG. If you miss it, don't worry – the archive and tracklist will be available here afterward. (Feature photo: Kayana Szymczak)
Words: Joanna Oremland
(Left to Right) Photo Credit: Evan Smith / David Finks / Glen Washington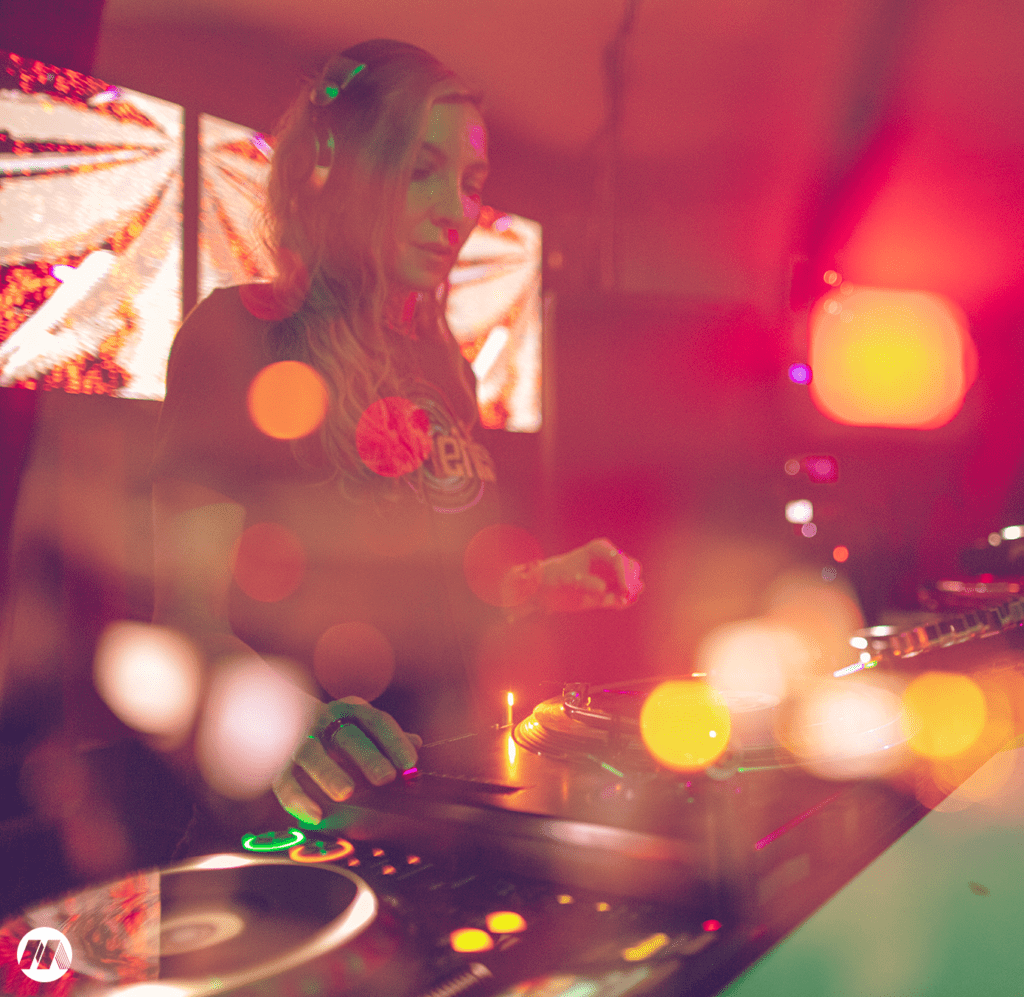 JOANNA: How long have you been mixing, and how and when did you get started?
LENORE: I started collecting records in the early to mid 90's so that I could play music that I heard in the clubs at home. There was no other media back then besides mixtapes to hear things outside of the club. Not long after, I was asked to play records at a house party. Beatmatching came naturally to me, so I was encouraged by people in the scene to keep playing parties. I was nervous about it at first, but it was rewarding getting positive feedback so I kept at it. I was entirely self taught.
My first "gig" in a club was in Spain when I was studying there in college. There was this bar with a big dance floor, and they had stacks of vinyl and Technic 1200's. The bartender was also DJing and there were way too many people waiting for drinks. Since there was no drinking age in Spain, I somewhat boldly asked if he needed help. He just lifted the hatch and waved me in. They didn't have much electronic music (which was not very surprising given the era), so I played their 12" vinyl pop remixes and some hip hop that kept the dance floor popping until dawn. The owner tried to pay me and asked me back to play!
I was back home the following year at Boston Beat, the city's flagship underground record store. I had previously been too intimidated to go in because people like DJ Overload and Armand Van Helden worked there. They were also both residents at a club I went to religiously called The Loft. It was at Boston Beat where I discovered an interest in drum & bass when Fabio's label Creative Source caught my eye. Before that, I had been more into house and techno. From there I discovered No U-Turn, T-Power, Penny Black, Dillinja, Photek, Doc Scott, Paradox, Decoder, etc and I was hooked. A few years later, Boston was lacking a drum & bass night after Jungle Roots ended. So I started Elements with Crook, who I had met at those early house parties. This took up some bandwidth focusing on the business side of running a night. But it was also an outlet for DJing. I really enjoyed doing opening sets and gradually drawing people onto the dancefloor.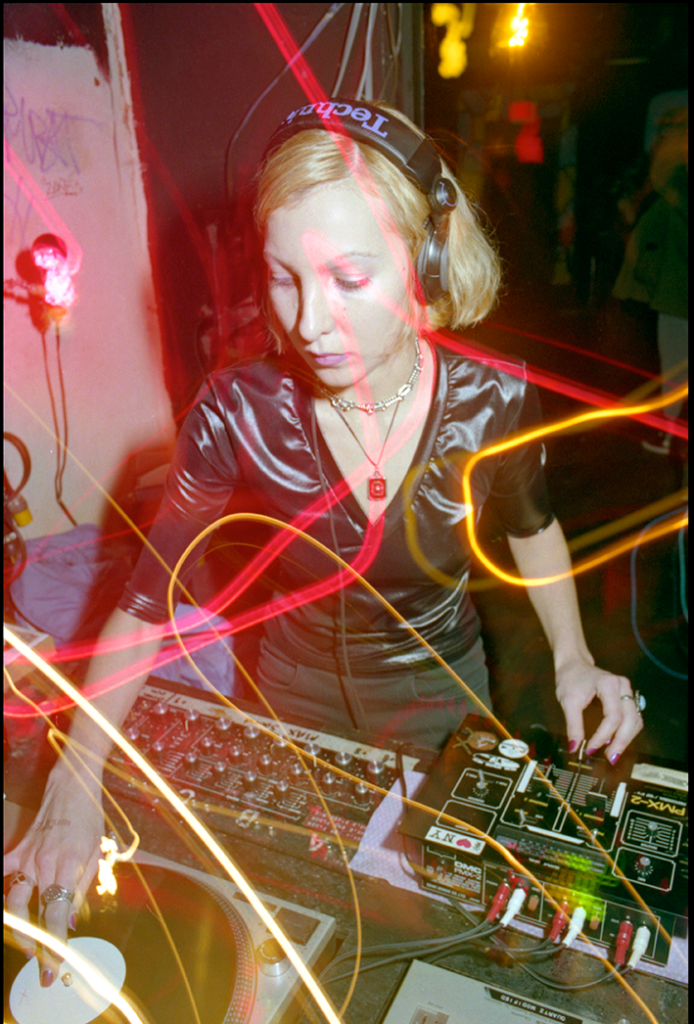 JOANNA: Who are a few of your current favorite artists and labels?
LENORE: I always have a hard time answering my faves because I like so many! It's hard to keep track. But off the top of my head: ThirtyOne, Sully, Settle Down, Skeptical, dBridge/Exit, CIA, Shogun Audio, Rider Shafique, Calibre, J:Kenzo, Alia Fresco, Kid Drama, Metalheadz, and whatever ends up on my mix for you. A special nod to Spirit who never made a record I didn't like and will always be in the rotation.
JOANNA: What equipment do you mix with now?
LENORE: CDJ/USB and turntables.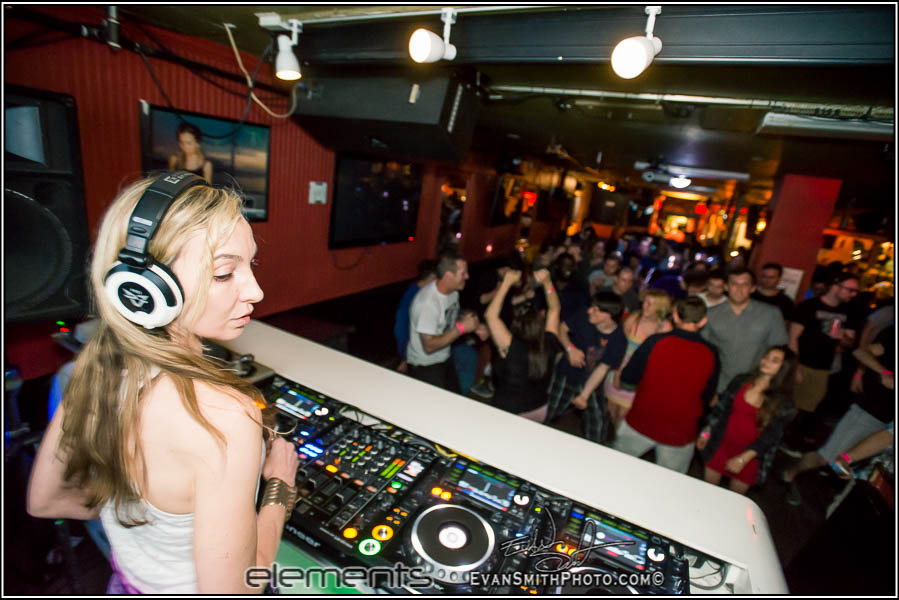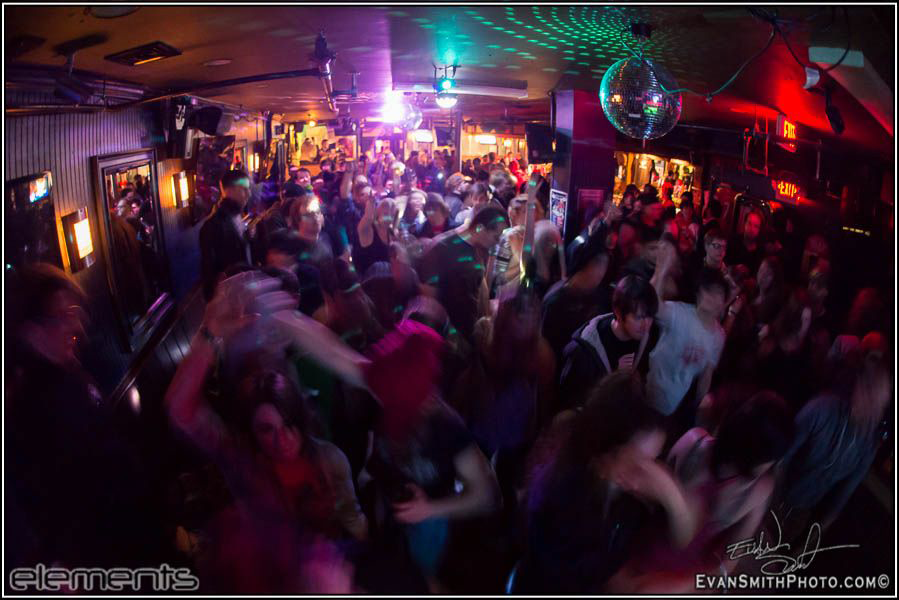 JOANNA: Tell me about your best gig ever.
LENORE: Probably one of the Elements Anniversary parties. It's one of our most highly attended nights. People start messaging me about their excitement the summer before (the anniversary is at the end of January) . The night started during a snowstorm and it was packed. So it's been awe-inspiring that year after year, the heads will brave any weather no matter how cold or snowy to celebrate what we have going on. Elements is very much like my child, so seeing how much joy it brings the community can't really be beat. It also falls on my own birthday pretty often.
The Anniversaries are resident's all night. I play an assortment of records that influenced me, what have become Elements anthems throughout the years, and current things I'm feeling. The energy is just always there and the dancefloor is lit.
JOANNA: Can I get a tip or word of advice for the younger dj's in the scene?
LENORE: Don't be afraid to take chances. Try not to be too formulaic and rational when you DJ because the crowd is moved by you playing and doing what you feel in the moment.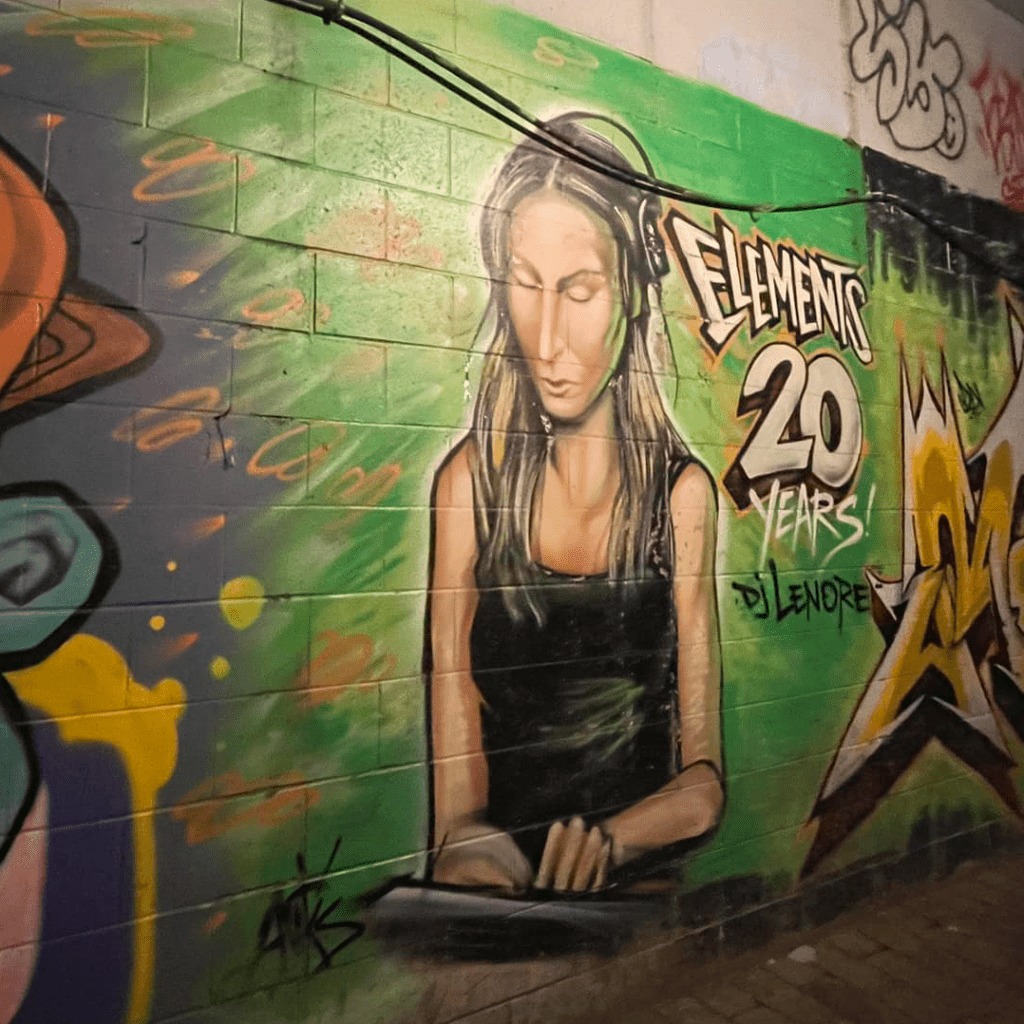 Connect with Lenore:
Mixcloud.com/Lenore
Soundcloud.com/djLenore
Instagram.com/ms.Lenore
Facebook.com/ms.Lenore

(7.22.23) Frequency Episode #968 (HOUR 2 / 10-11 PM) featuring Guest DJ – LENORE on WRIR 97.3 FM, Richmond VA USA


LENORE FREQUENCY TRACKLIST:
BTK – Consciousness (Genic remix)
Dub Head – In My Mind
Goldie – Inner City Life (Break remix)
Method One – Skylines Fade Away
TeeBee – The Lightning That Scarred Mars
Skeptical – Capsize
Dunk – 171
J-Kon – Tormentor
Bungle – Ascension
Villem, Mcleod, MC Fats – Perfect Solution
Unknown Artist – Westchester Circles
London Electricity – My Dreams (feat. Robert Owens) (Zero T Remix)
Tim Reaper & Dwarde – Aquatics
Lynx, Jamm:n – Drone 5
Chimpo, Salo – Let Me Rise
Steve Cable and Skyward – The Referral
Rider Shafique, Jolliffe – Surround Me
Hyroglifics – Bounce Brigade
DJ Hybrid, Mad Sam, Elliot Jr – Getting Lit
Hobzee Uneven Zyon Base – 18 Hours Later
Wardown – Instant Money
INK – B-Boy Convention (Gremlinz Dub Remix)
Ray Keith – Free (Live Your Life)_(Fracture Remix)
TMSV – Hyperdrive
Luna C – Insanity Clause (NRG Remix)
Settle Down – Seen
DJH – Drop Top
LJ Major – On a Prayer
Sikka – Junglist Code
Q Project – Chapter 13
Blade – One
Tim Reaper – Give Me More (Sully remix)
Ellementhz – Movement
Need For Mirrors – Tonk
GLXY – Butterfly Effect (feat. Hugh Hardie Visionobi) (NuTone Remix)
A downloadable version of this mix can be found on Soundcloud: