FEATURES: MISS BEHAVE INTERVIEW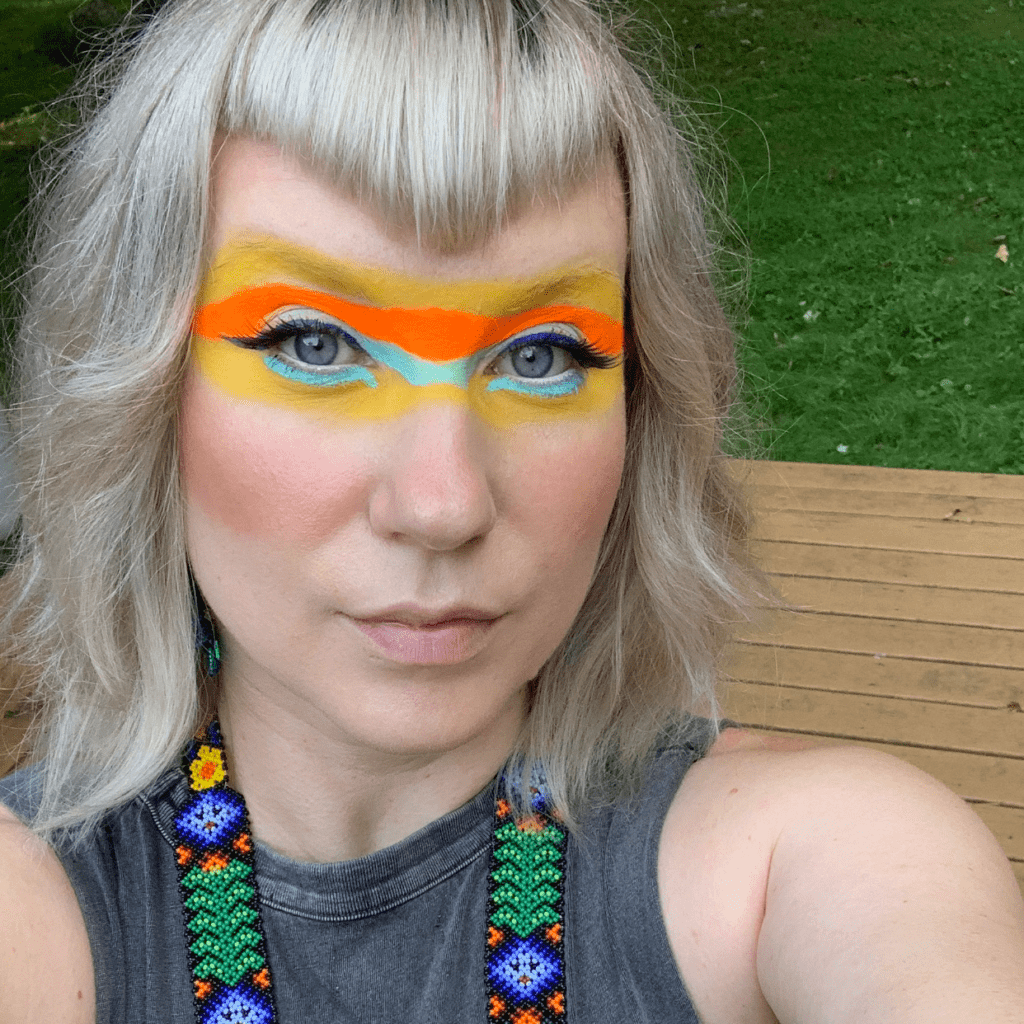 Meet Katie, one of the most beloved local ladies from the DMV (that's DC, Maryland, & Virginia, respectively) and a force to be reckoned with behind the decks as Miss Behave. Specializing in Broken Beat, Dubstep, Jungle, and Drum & Bass, Katie has an arsenal of crushing beats and always looks like she's having the best time ever.
We were thrilled that she agreed to answer a few questions for Joanna O. and provide us with a killer mix for the Frequency radio show. Tune in to WRIR 97.3 FM this Saturday 3/25 at 10 PM ET to hear her mix live (or check out the archived version later).
But first, read on to learn more about this stellar DJ who's been taking the DMV scene by storm. You won't want to miss out on what she has to say!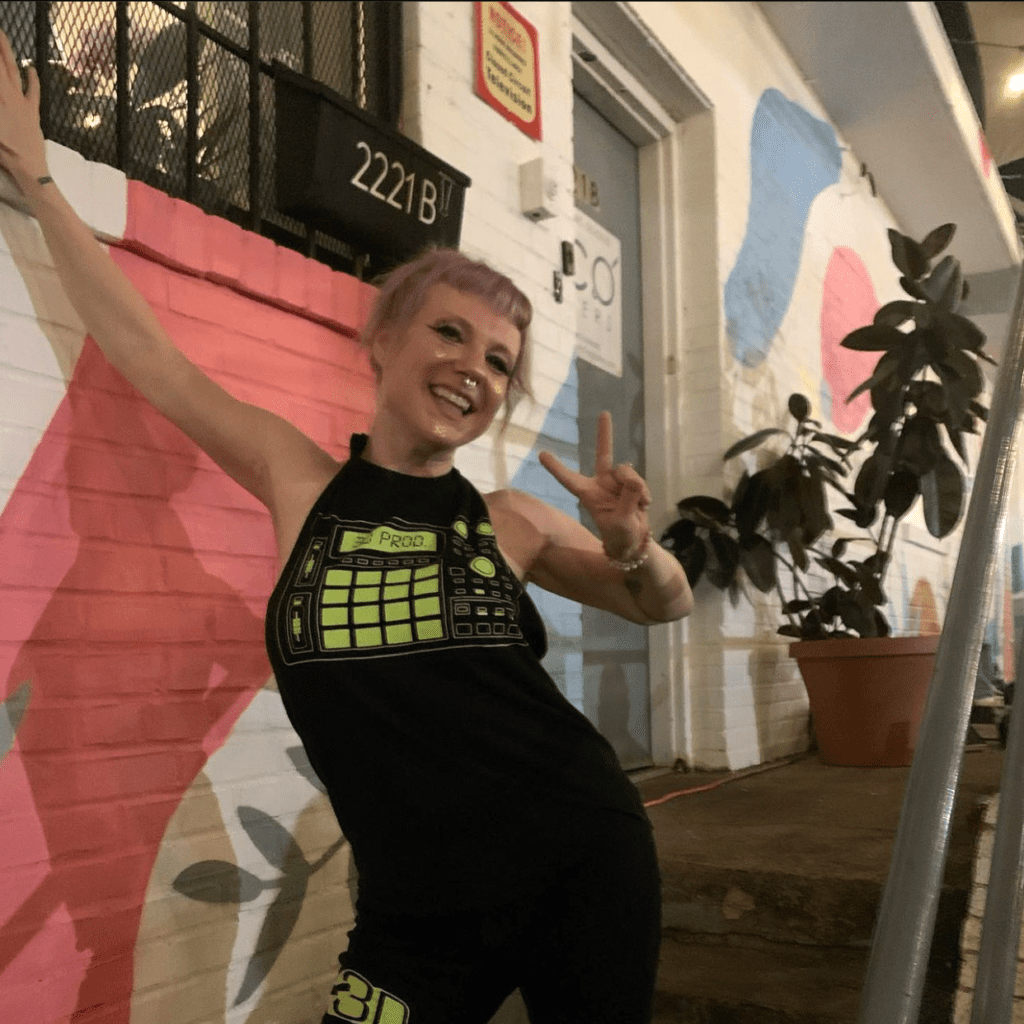 JO: How long have you been mixing, and how and when did you get started?
KATIE: I started mixing two decades ago. Those that were with me in the beginning know that at first it was all vinyl, disco house and breaks. I dreamt of finding other genres (like UK Garage) but at the time it was very hard. You had to make it to the record store at the perfect time and hope nobody else scooped the hottest tunes before you. The other option was ordering online, mainly from UK. It was so expensive and you had to wait a while. Eventually a friend took me to a warehouse party in Baltimore, where I heard Drum & Bass for the first time. It was the one and only, dj Dara on the decks. The fast pace of the music shook me deeply, i have never experienced sounds like these before and I had to learn how to dance all over again. It was so exciting! The next show was Freaky Flow with MC Flipside at Sunday Night Sessions in DC. By then I did my research and practiced dancing. I had on some baggy UFO pants and comfy sneakers. I fell in love with the mix of of styles – Turntablism, Hip-Hop, Jungle, Drum & Bass – i was intoxicated and mesmerized and it showed! I was offered a try out at the end of the night, and shortly after I returned with a bag of Jungle and Drum & Bass records to snatch a residency spot at the event. It worked! I began my love affair with this music and haven't stopped to this day. The mix you will be listening to is called "Love Letter To The Club kid". It's a taste of my experience growing up in the club culture. It was Buzz at Nation on Fridays, Breaks and Disco House at the Edge on Saturdays, Sunday Night was about Jungle, Hip-Hop and Drum & Bass, and after it was the wind down – deeper and slower rhythms. I hope you enjoy this musical journey through time.
JO: Who are a few of your current favorite artists and labels?
KATIE: I love so many! Labels: Hospitality, Born On Road, Delta9, Critical and Moving Shadow to name a few. Artists: Aries, Break, Flava D, Whiney, Unglued, Waeys, Skrillex, Seba, Omni Trio, Alibi, Logistics, London Electricity, Nu:Tone, Congo Natty, Limewax, Tech Itch, Dylan, Loxy. This list could go on forever…. I love a wide spectrum of sounds and rhythms, from most melodic to the most dramatic.
JO: What equipment do you mix with now?
KATIE: I have 4 Pioneer CDJ's, 3 turntables and 2 types of mixers, 4-channel pioneer with effects and a battle style mixer (2 channels, simple and to the point). This allows me to modify the set-up as needed. I can work with my digital collection, my vinyl collection, I can mix and scratch, whatever I feel like. I feel very blessed for the incredible technology available today.
JO: Tell me about your best gig ever
KATIE: There have been so many incredible shows over the years, each one is special in its own way. I will say that nowadays, any 3d Productions show I play is a dream. The team has been like a family to me, since the days we shared the dance floor at Buzz. I am so proud of everyone! I can always count on quality artists booked, top notch sound and equipment, great vibes and 3d takes care of the talent. This is so incredibly important to me. This job is a hard one, do not be fooled by the glamour! There is a show coming up on April 1st at KARMA in Washington, DC. It's an absolute dream come true, World of Drum & Bass and Hospitality. It has never been done here before! I am so excited to be part of the local support roster. This might be my best gig yet… if I may peek into the future hehehe.
JO: Can I get a tip or word of advice for the younger dj's in the scene?
KATIE: Follow what excites you. Practice, Practice, Practice. Collaborate with others. Take good care of your body. Did I mention Practice? Have fun!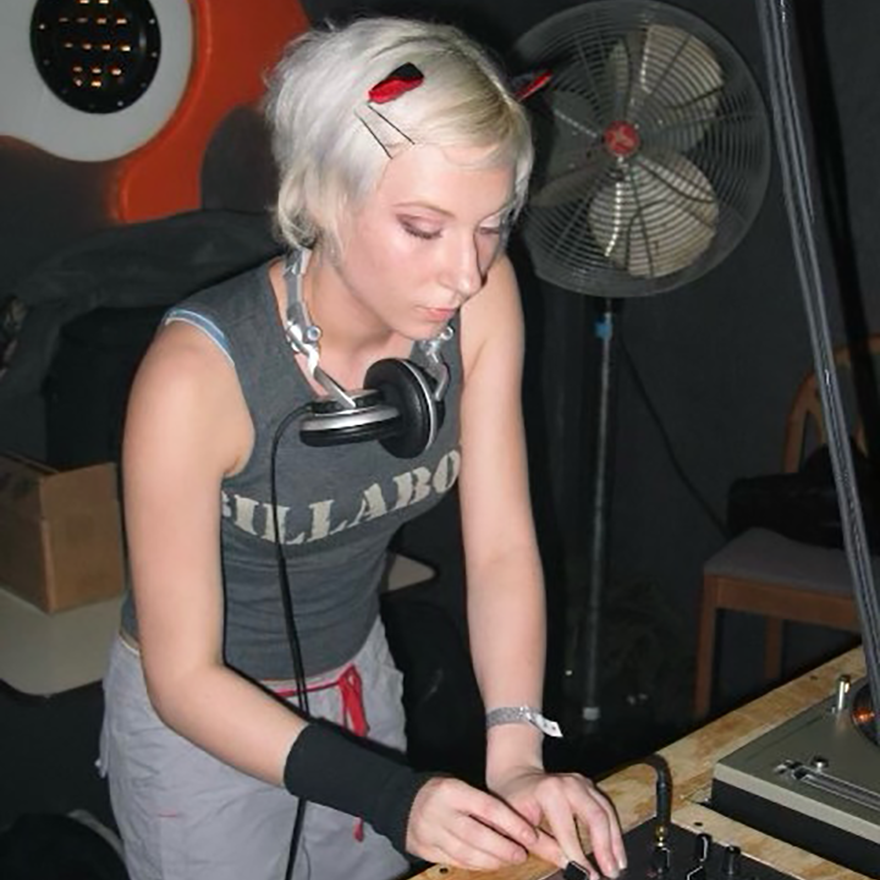 Connect with Miss Behave on her IG @djmissbehave
Tune into WRIR 97.3FM / WRIR.ORG on Saturday night (9 – 11 PM ET) for Episode #951 featuring JOANNA O. + MISS BEHAVE.
Miss Behave – intro – unreleased
Junglewood – Passistas (Original Mix) – Junglewood Music
Yo Speed – Show Me (Original Mix) – 83
Alicai Harley, DJ Zinc – Bubble (feat. Alicai Harley) (Sully Remix) – Bingo Bass
Omni Trio – Thru The Vibe (2 On 1 Mix) – Moving Shadow
XHL – Infinite Impulse (Original Mix) – Delta9 Recordings
Aries, Stivs – Feelings (Original Mix) – Born On Road
Unglued -Secret Foghorn (Original Mix) – Gossip
LP Giobbi, Bklava – Sinner (Flava D Extended Remix) – D4 D4NCE
Zero T – Prove It (Original Mix) – Computer Integrated Audio
Jaykae, Ms Banks, MS Dynamite, Clipz – Again (Extended) – RCA Records
T>I – Screen Mesh (Original Mix) – Bingo Bass
Molecular – Saga (Willers Remix) – Delta9 Recordings
Lupo, Objectiv – Speak2Me (Original Mix) – OCC Rerordings
Nanci And Phoebe Featuring Congo Natty – Notorious (Vital Elements Remix) – Vital Elements
Nooch – Gimme That (Original Mix) – Ransaked Records
Similarities (Original Mix) – Waeys – Critical Music
Alewya – Sweating (Breakage Remix) – Because London Records
Minos – Breakdown (Original Mix) – Relik Recordings
Break – Conversations feat. MC Fats and Cleveland Watkiss (Dub Mix) – Symmetry Recordings
MJ Cole – Sincere (Nero Remix) – Prolific Recordings
Aluna, Skrillex, Kito – Inhale Exhale (Original Mix) – OWSLA/Atlantic
11Th Hour – Shahmaran (Original Mix) – DUPLOC
Beam, Skrillex, Flowdan, Peekaboo – Hydrate (Original Mix) – OWSLA/Atlantic