ARTWALK: MISS BEHAVE & JOANNA O.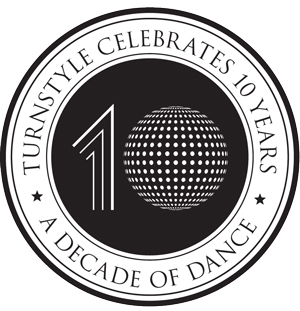 FRIDAY, OCTOBER 3rd 2014
TURNSTYLE on the ARTWALK: LADIES OF THE JUNGLE
The Turnstyle outside Art walk music series continues to rock the streets of downtown RVA for First Fridays in October. This month, Turnstyle welcomes MISS BEHAVE from Raleigh NC to the decks, alongside Turnstyle's JOANNA O. & GENERAL MOTORS. All ladies throwing down all vinyl sets of drum & bass beats.
MISS BEHAVE (ALLSTEP.TV / DNBTV.COM / RALEIGH, NC)
Miss Behave got her jump-start on the road to notoriety about 10 years ago in the DC metro area with a residency at District Jungle League's Sunday Night Sessions.
Last year, Miss B branched out and started up her own weekly broadcast ALLSTEP RADIO/ALLSTEP TV. Miss Behave has worked with Defcon Crew, Local 13, Top Ranking Recordings, 3D Productions, Konkrete Jungle, Foundation Kru, Essence Productions and Tribalistix; she has performed alongside DJ Rap, Freaky Flow, Odi, Reid Speed, Dieselboy, Craze, Dylan, Robyn Kaos, Mason, D Star, C.A.B.L.E. and Ed Rush & Optical. (9 – 10PM)
JOANNA O. (RICHMOND, VA / 8-9 PM)
GENERAL MOTORZ (RICHMOND, VA / 7-8 PM)
7-10 PM / All Ages @ Turnstyle
AFTERPARTY : DJ's JESSE SPLIT & JOANNA O. @ Barcode – 6th East Grace Street, RVA / No Cover / 10pm – 2am / 21+