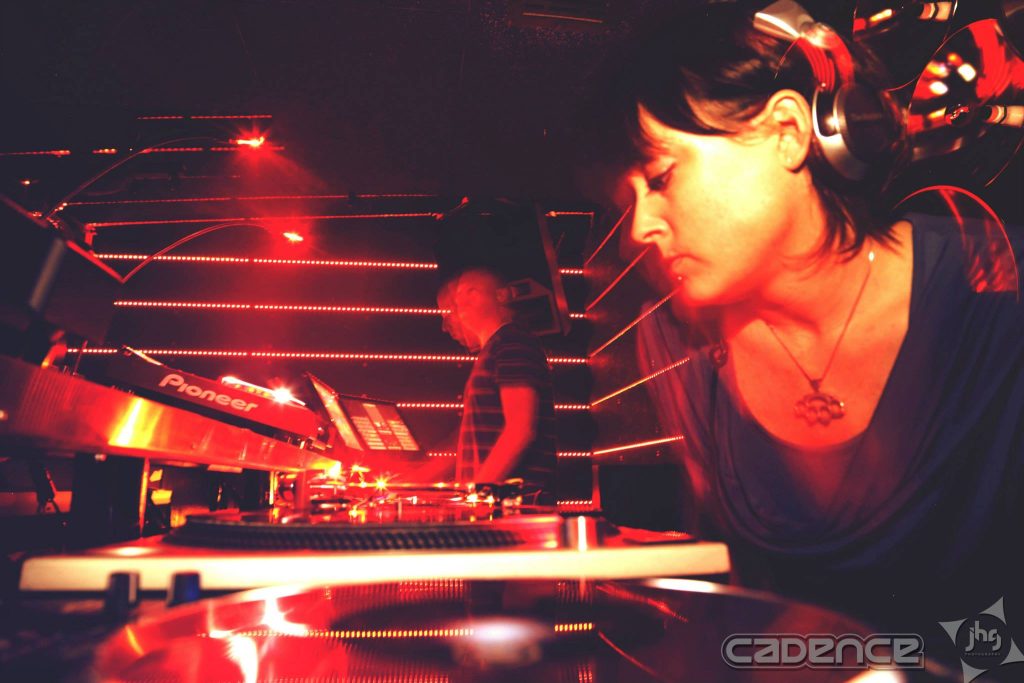 On Your Radio Saturday's in RVA + UPCOMING CLUB DJ DATES:
(5/10) Shift @ Flash (Bar) Washington, DC
(5/27) Deep Divergence Richmond, VA
(6/29) Cadence @ Flash (Club Level) Washington, DC
(7/12) Shift @ Flash (Bar) Washington, DC
(8/26) TBA: Va Beach, VA
Joanna Oremland, also known as the DJ Joanna O. has been spinning music for ravers since 1998. She is a stateside DNB veteran who has an infectious vibe both on the dancefloor and behind the decks. Her store Turnstyle, an all vinyl record store & clothing boutique held down Virginia's Capital City in Richmond from 2003 – 2016. Her FM Radio residency Frequency airs weekly on Saturday nights on 97.3 FM WRIR. The show has been a staple on the airwaves in Richmond since 2005. As an event promoter, she has worked tirelessly to support the community of DJs, performers, and dancers at some of the East Coast's most renowned dance music venues and events. As a DJ, anyone who's ever been on her dance floors can attest that her sets have always been pure fire. Over the last two decades her hard earned mixing skills and supreme selections have earned her slots alongside many of today's most inspiring drum & bass artists. Joanna delivers a true voyage in sound that covers the full scope of Drum & Bass.
In recent years, she has shared a stage with some of her favorite producers / DJ's: LTJ Bukem, Lenzman, Furney, DJ Marky, Artificial Intelligence, Ben Soundscape, Stunna, Blade, Command Strange, Collette Warren, and Random Movement to name a few. With no chance of slowing down, Joanna will continue to spread the word of drum & bass through her mix series, radio shows, club & rave sets in Richmond and beyond.
Check out her latest mix: ELECTRIC JUNGLE
---
We are thrilled to introduce you to one of Washington, DC's favorite junglists – the one and only JUNGLE JESSI! With her infectious energy and undeniable talent, she always brings the vibes to any party. Read more…

---