CADENCE presents DEGS (Hospital, UK)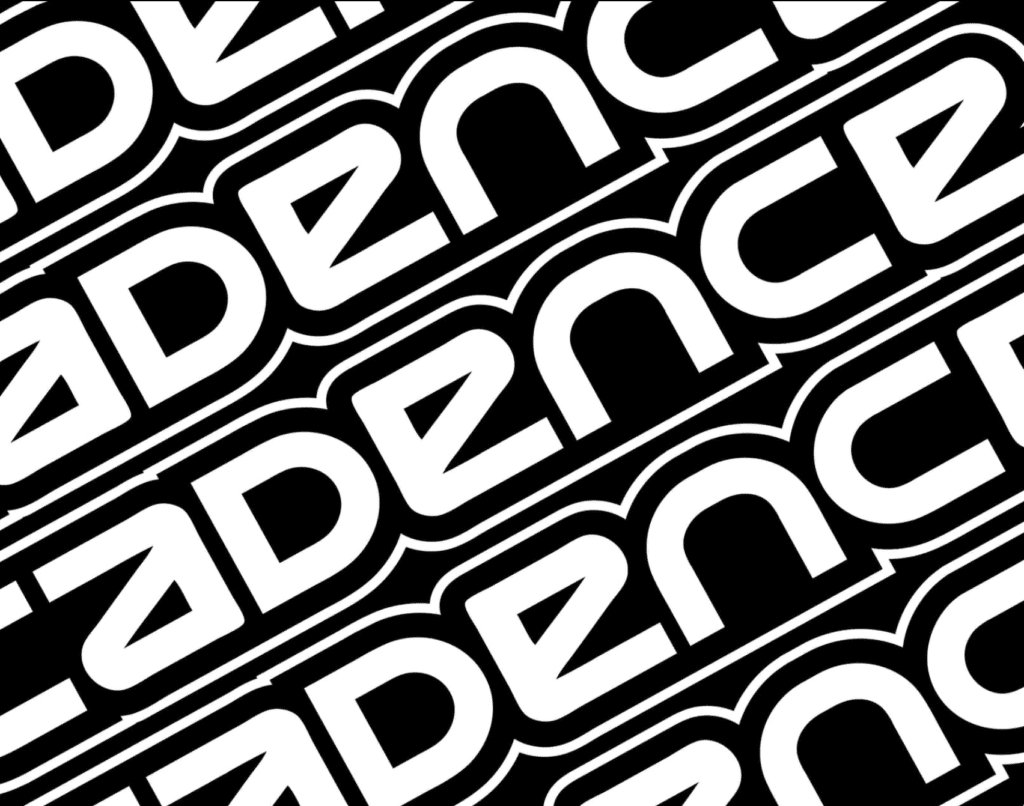 Cadence returns to the Owl Room DC for a September showcase, featuring the Washington DC debut of Hospital Records own, the very talented DEGS!
This month the Cadence crew is highlighting the art of the MC and vocalist in Drum & Bass. Each act is stacked and features an emcee on the club level. In the Stereo Bar, DC's finest house music selectors will keep the night grooving. Cadence is ALWAYS a good time! See you on the dance floor!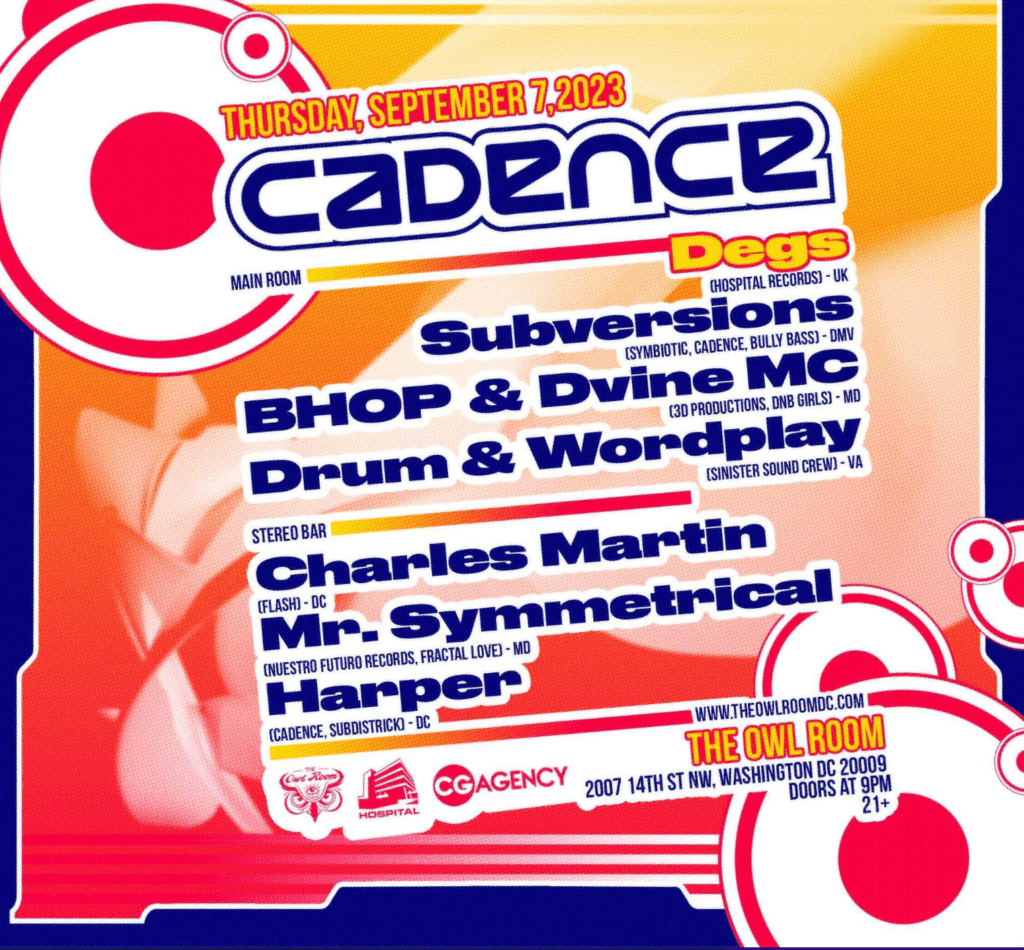 MAIN ROOM (DNB):
DEGS (Hospital Records) – UK
https://hospitalrecords.com/artist/degs
https://www.facebook.com/degsmusic
Subversions (Symbiotic, Cadence, Bully Bass) – DMV
https://www.facebook.com/subversionsdnb
BHOP & Dvine MC (3D Productions, DNB Girls) – MD
https://linktr.ee/BHOPandDvineMC
https://bhopmd.bandcamp.com/album/flowetry
Drum & Wordplay (Sinister Sound Crew) – VA
DJ Ragz x MK Skillz x Kinetiks MC
https://soundcloud.com/…/shoot-podcast-02-feat-guest…
STEREO BAR (HOUSE):
Charles Martin (Flash) – DC – [Birthday Set!!]
https://soundcloud.com/charles_martin/stayhome-mix-vol-2
Mr. Symmetrical (Nuestro Futuro Records, Fractal Love) – MD
https://www.facebook.com/Symmetricalartist
https://nuestrofuturorecords.bandcamp.com/…/asi-es-el…
Harper (Cadence, SubDistrick) – DC
https://soundcloud.com/harpist
https://soundcloud.com/harpist/new-house-shiz-5-2-23
***
The Owl Room DC
2007 14th St NW, Washington DC 20009
Martin Audio sound all night
Doors at 9pm
21+
Venue: The Owl Room
Address: 2007 14th Street NW
Door: $18+
Tickets: bit.ly/degsindc 
Website: theowlroomdc.com