PLF presents…DECEMBERWEEN 2022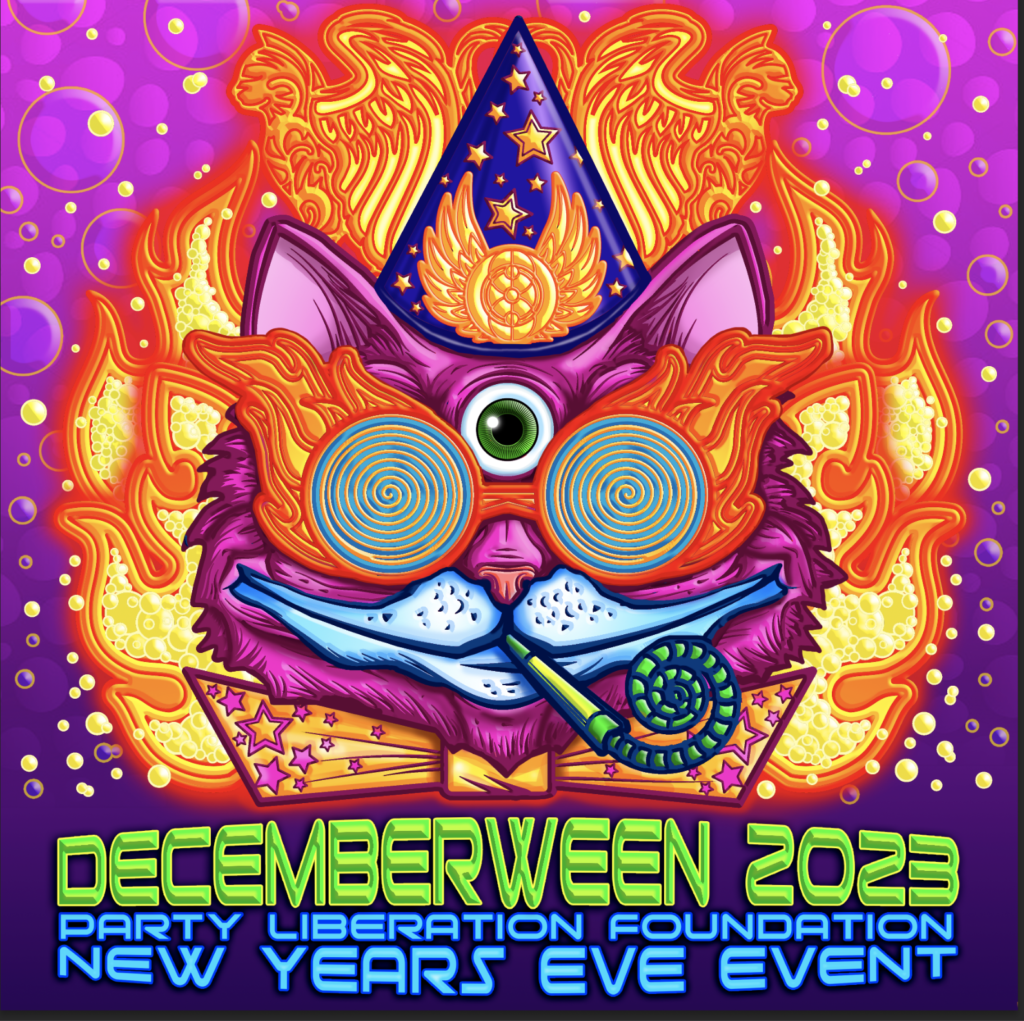 NEW Years Eve in the RVA!
PLF will once again transform Diversity Richmond's huge 15,000 square foot event space AND outdoor area into multiple immersive environments for interactive and visual entertainment. There will be 2 music stages, a variety of art installations, 2 performance stages, fire sculptures, Libation Stations, food trucks, vendors, and more! Come make some memories with us as we ring in the New Year.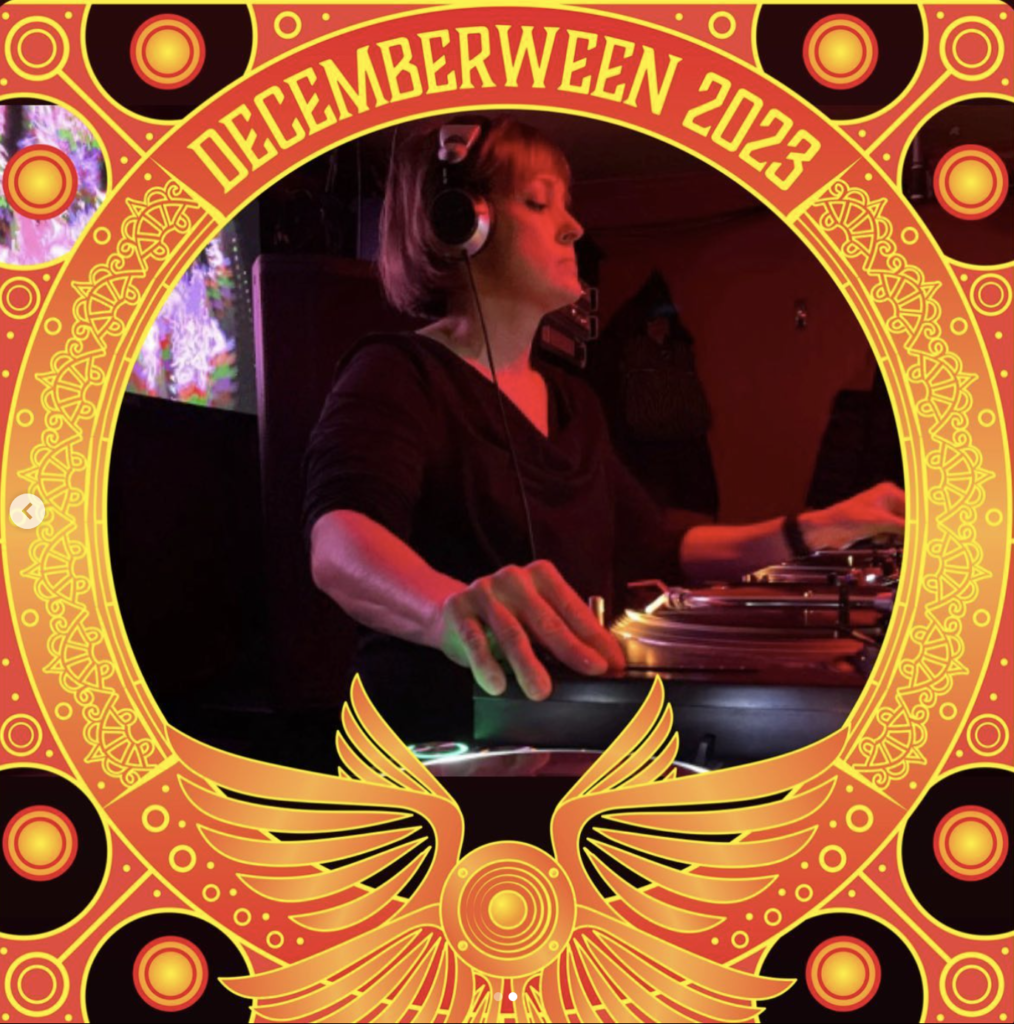 SOUND STAGE LINEUPS:
Aimee Lauren // Akasha // ALL NATUREL // Citron // Crenshaw // ELLIOTT  // Gabriel Gangi // GON // Illexxandra // JOANNA O. // J.Static // KKMG // L.O.E. // MASS FX // Mikemetic // Reinhold // Snikka // Sly Foux // Wrath
PERFORMANCE ART: 
We are excited to present to you an array of live entertainment and mind-bending antics, including fire spinners, fusion dancers, burlesque, pole, prop manipulation, and other performance art and artists throughout the evening.  Inside, find our whimsical and immersive Vibe Lounge, featuring our 'Cat'baret Stage, where a Special Variety of performances will be held every half hour among some of our most magical deco installments. Outside, find our Pyro Circus stage for even more exciting and explosive performances all night. 
ACTS INCLUDE: The Pyro Circus fire performances  // Exothermia Fire Troupe // The Dance Gathering, hosted by the Ethereal Ginnie Fae // Laterna Dance Company // Pole Pumpkin // Mx. KittyKat
LIVE PAINTING & ART:  Jenee Harrison / Creepy Girl Cult // Josh Zarambo // Alex Neckopulos // Art by Nugget // Anna Bowden
ART GRANT RECIPIENTS & RETURNING INSTALLATIONS: Katrina Alexander's "Nighttime Oasis" // Ursula F Sadiq's "BEHOLD" // Emily Gail Wimbish's "I Am Loving Awareness lounge" // Aube Porr and Tina Myatt's "Ghost Fish" 12-foot tall luminescent jellyfish //  Erin Cory's "Crochet Mandalas" // Steven Warricks "Chrystalis" 
VENDORS: Finklepott's Original Fairy Hair // Paint Me A Perfect World Productions // Haus Valtieri // Magic Moon Crystal Outlet // Ocular Oddities // Dragon's Way: Wellness for Body, Mind, & Soul // Hivemind Wellness // La Nuit Atelier // Cut Teeth Creations // Foxy Epoxy // Mary Metzger Illustration // Basement Dolls // Push Kitty // Angie's Aesthetic // Rustic Spell // DanceSafe 
This event is an annual fundraiser for the Party Liberation Foundation non-profit organization. Tickets are non-refundable. All ticket transfers MUST be made within the Ticket Fairy website in order to be valid.
Email: Decemberween@gmail.com  with questions, concerns, and all other inquiries.
Get the full details: http://PLFRVA.com/decemberween
Buy Tickets: https://www.ticketfairy.com/event/decemberween-2023/
*** ALL VALID DECEMBERWEEN 2022 TICKETS HAVE AUTOMATICALLY BEEN TRANSFERRED TO THIS YEAR'S DECEMBERWEEN EVENT. ***
Ages 18+ // Doors @ 8PM // Diversity Richmond event space: 1407 Sherwood Ave, Richmond, VA 23220
Venue: Diversity Event Space
Address: 1407 Sherwood Ave, Richmond, VA 23220
Door: 8 pm
Tickets: https://www.ticketfairy.com/event/decemberween-2023/
Website: plfrva.com