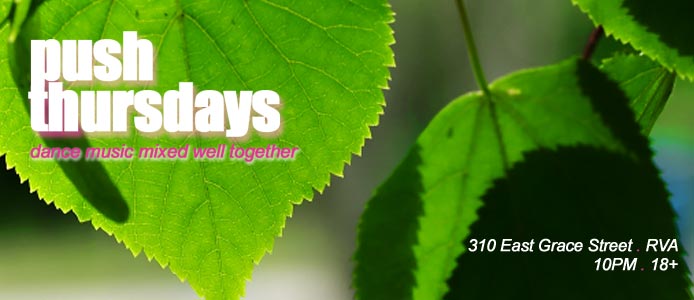 Thursday, March, 31st 2011: PUSH
THE INSIDERS (INTRIGUE / NU:DIRECTIONS / 31 RECS / BRISTOL, UK)
The Insiders are Ben Payne (Soundscape) and Joe Wills (Static), a d&b production outfit from Bristol, UK. Over the past decade they have released music on some of the most prestigious labels in drum & bass, including Renegade Recordings, Metalheadz, Creative Source, 31 Records, Defunked, Good Looking (as Catch 22), Nu Directions and Integral.
Their tracks are a regular feature in the boxes of Fabio, LTJ Bukem, Goldie, Storm, Zinc, D-Bridge, A.I. and Marky, as well as receiving regular airings on BBC Radio 1. In 2009 Ben Soundscape set up his Intrigue Music label, serving as an outlet for their tracks as well as fresh material from up and coming producers.
DJ appearances over the past year include Glastonbury Festival, Sun & Bass, Bristol Festival and a return tour of the USA and Canada. Catch them at their main residency Intrigue, every month at the Dojo Lounge in Bristol.
DAN SODA + JESSE SPLIT (ONE LOVE MASSIVE / TURNSTYLE / DC + RVA )
Two experienced house deejays from DC + VA work it out on the decks with old school flavor and current rhythms. Witness the sickness.
AGES 18+ / $5 ALL NIGHT / 10PM – 2AM / Godfreys – 308 East Grace St , Richmond, VA
Venue: Godfreys
Address: 308 East Grace Street