FEATURES: JUNGLE JESSI INTERVIEW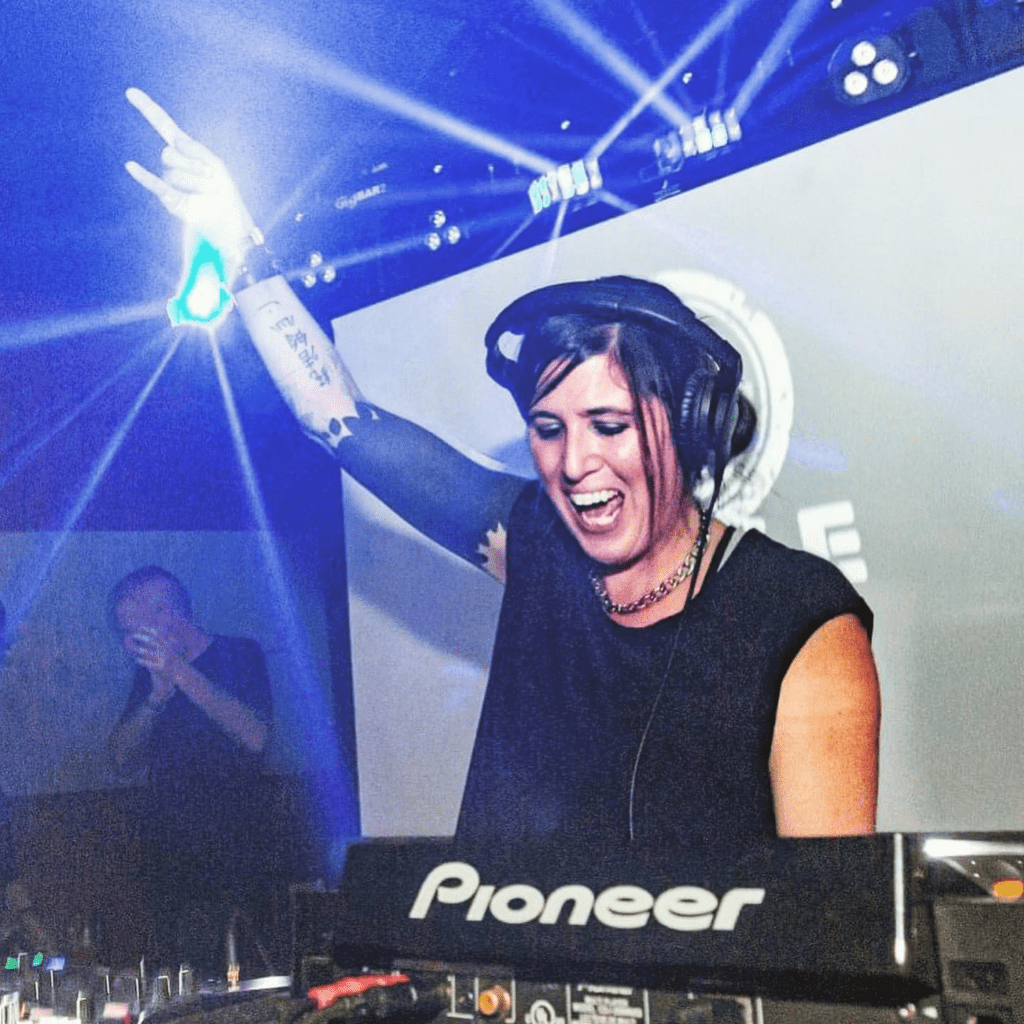 We are thrilled to introduce you to one of Washington, DC's favorite junglists – the one and only JUNGLE JESSI! With her infectious energy and undeniable talent, she always brings the vibes to any party. Whether it's old school or new school, Jungle Jessi will make you dance! While she's been known to mix it up with sets of breakbeats, trip hop, and minimal techno, it's her incredible drum & bass sets that truly set her apart. With over two decades of experience behind the turntables, you know you're in for a treat when Jungle Jessi hits the decks. We are so grateful to our friend and fellow junglist for taking the time to answer a few questions for Joanna O. ahead of her guest mix on the Frequency radio show, airing Saturday night 4/29 at 10 PM ET on WRIR 97.3 FM (archived here after). But first, let's get to know this amazing DJ even better.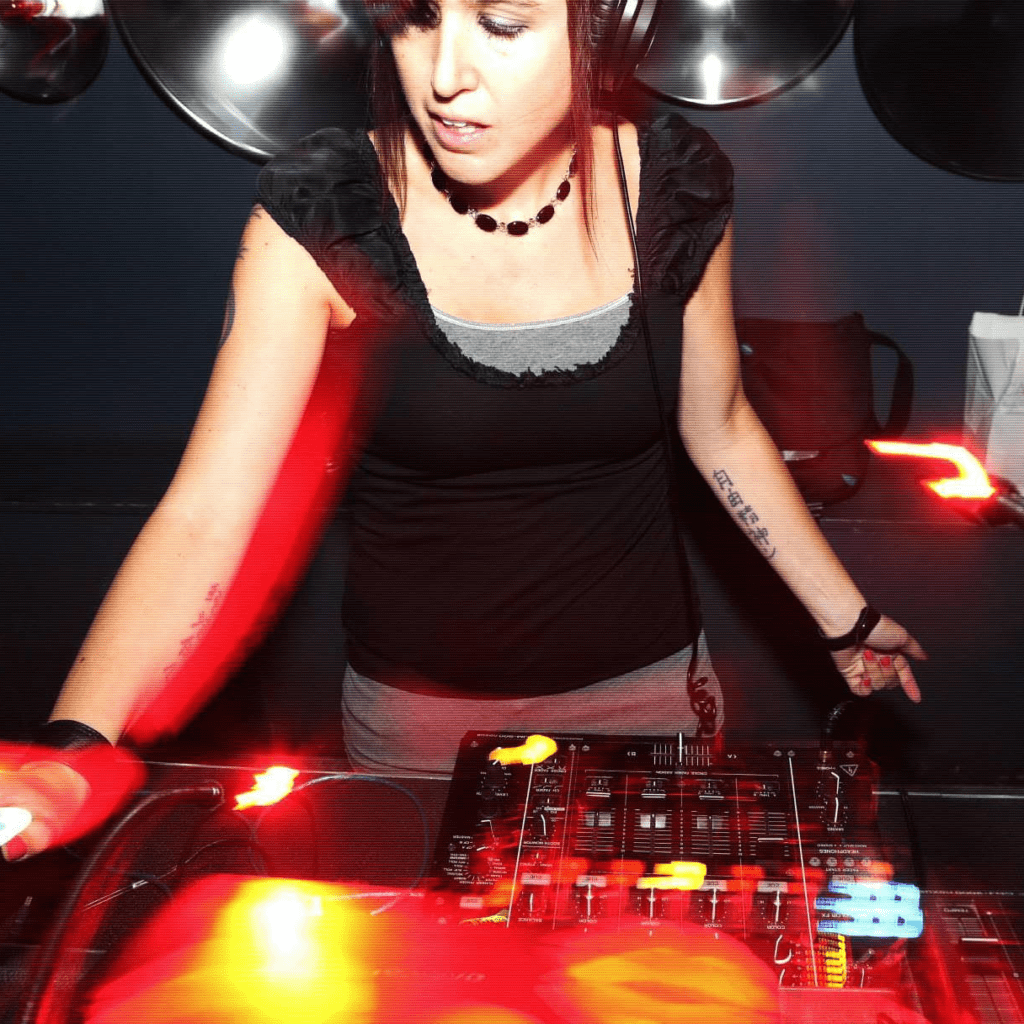 JO: How long have you been mixing, and how and when did you get started?

JESSI: I started DJing in February of 2002. At the time, I was already heavily immersed in the DC club scene and had been going out 3-5 nights a week for a few years. I had only ever really been interested in drum and bass and thus, early on in my rave days I was bestowed with the nickname "Jungle Jessi". When I eventually made the transition to playing music, it was purely circumstantial – I had moved and one of my new roommates was a local DNB DJ. He offered to show me how to mix and I was stoked at the prospect of being able to connect with the music that I was so passionate about on a deeper level. I thought maybe I might even get the chance to spin at one of the spots where I was a regular…definitely had no expectations of seriously playing out though! But because I had been such a strong supporter for so long, the promoters already knew me, and I wound up getting gigs almost immediately. I got the chance to mess around on a real system after just a few weeks and played my first official gig after less than 4 months….and so on and so on. And now here we are more than 20 years later and I am somehow still getting opportunities to vibe out and share the music that I love. It's truly humbling!

JO: Who are a few of your current favorite artists and labels?

JESSI: Over the years I have gone through many different phases with music, so I like sounds from across the spectrum of drum and bass. These days I am pretty obsessed with S.P.Y., Friske, Enei, Iris and Sweetpea (big up the ladies!), Eastcolors, BCee, Bladerunner, Conrad Subs, Vaek and Dope Ammo to name a few. Some labels that are on my radar include DARKMTTR, Critical Music, 1985, Spearhead, Fokuz Recordings, Dispatch, Shogun Audio and Deep Jungle….not to mention the OG labels that are still bringing the heat like 117, DSC14, Metalheadz and Thirty-One. Also some local labels which have been killing it – Exiled and Jungle Tings both coming in HOT in 2023!

JO: What equipment do you mix with now?

JESSI: At home I am running Serato DJ Pro on a Roland DJ202 controller (and of course my Technics MKII turntables on the rare instances where I get to play vinyl). It's a pretty simple setup but I love it as I typically mix fairly straightforward and don't really utilize the bells and whistles of today's technology…depending on who you ask that can be seen as either a virtue or a setback. But I will tell you, the one technology advancement that I absolutely love is the portability! Not having to be tethered to one place has been such a game changer…I can literally work on music any time, anywhere. For example, I totally worked on the mix for this feature during flights to and from California for a work trip – DJing at 30,000 feet! What a time to be alive.

JO: Tell me about your best gig ever.

JESSI: Man…I have been so blessed to have had so many amazing experiences with music that I am not sure I can pick a "best gig ever". But there is one that stands out as being the most unique – The Sorry State of The Union, on January 28th, 2003. The event was a rally, held outdoors on the west side of the US Capitol during the same time as then-president George W. Bush's State of the Union Address. Thievery Corporation and Mr. Lif were also on the bill, and here I was with less than a year of DJing under my belt, closing out the night on this big stage out in front of the seat of our government. At one point there was a helicopter circling that trained its spotlight on me and just left it there for a bit…it was surreal!

JO: Can I get a tip or word of advice for the younger dj's in the scene?

JESSI: My advice for younger DJ's – be thoughtful about what you play. When you are just getting started it's so easy to get caught up in what you want your set to be but forget to take the time to think about the bigger picture. For example, an opening set should absolutely not be approached the same way as a closing set. You should try and consider what kind of vibes the other DJ's are bringing – especially the ones playing immediately before and after you (and if there are multiple rooms, the ones playing at the same time as you). If you are tagging with someone, try and match their energy and if there is a headliner, make sure you aren't playing their tunes, or tunes from their label if they have one (and if you aren't familiar with the headliner then definitely do some homework!). And so on….each and every night is unique and the best DJ's are the ones that actively compliment the overall experience (even if that means skipping on playing tunes that you are really feeling at the time). Happy mixing!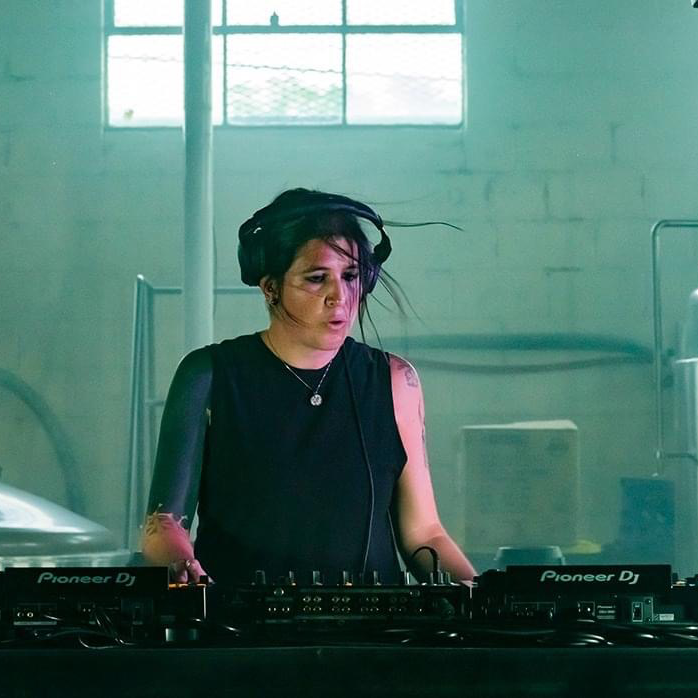 Connect with Jungle Jessi on Soundcloud: Soundcloud.com/junglejessi
Tune into WRIR 97.3FM / WRIR.ORG on Saturday night 4/29 (9 – 11 PM ET) for Episode #956 featuring JOANNA O. + JUNGLE JESSI.
---
JUNGLE JESSI TRACKLIST:
Eastcolors, Bert H, External Subway – Gone (External Subway Remix)
Nymfo – Crush
11 East – Brick Top
Dunk – Kamikaze
Ed:it – Evens
Skoel – Letlsound
SpectraSoul, Enei – Alibi (Enei Remix)
Teezy – Dreaming of You
Ed Solo, Deekline, Kalum – I Need A Dollar (Kalum Remix)
Phase, Foreign Concept – Tuff Times
Kursiva – Reprotechniks
Calyx – Tempest
Bcee, Emba, L.I.T.A. – Dreamers (L-Side Remix)
Technicolour, Technimatic – Satisfy
GEST – Reverence
11 East – Deep Waters
Friske – Light Beams
S.P.Y., Shadow Child, Code 23 – Decipated
Dead Dred – Dred Bass (Bladerunner Remix)
DJ Hybrid – Oldskool Vibe
DJ Ham – Most Uplifting (Bladerunner Remix)
Uzi, Vaek – Hard Times (Conrad Subs Remix)
Night Shift, Samo T – In The Ghetto
Vaek – Deeper Roots
Particle – Drivin' Me Crazy
S.P.Y., Shadow Child, Code 23 – Still In Love (S.P.Y. Remix)
Wreckless – Lungs
Friske – Distorted Reality (Remix)
Break, Liam Bailey – Gunshot Love
Saal – Signs (Blu Mar Ten Mix)
Atic, Exosphere – Trench Terror
DJ Trace, Emery, Mackadena – Counter-Strike
Modular – Evolve
Tris, Sweetpea – DFS
Killswitch – What Tune
Love Houndz – Running Up That Hill (Wyld Dogz X John B Extended Mix)